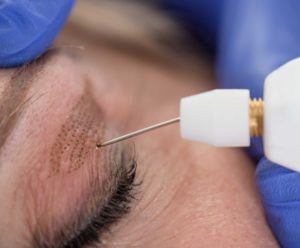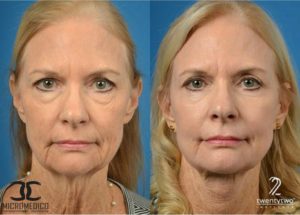 We want to introduce you this revolutionary method.
Plasma treatment or method is a completely revolutionary method that offers perfect facial rejuvenation, but it is important to emphasize that Plasma is a non-invasive technique in which no concussion or any other surgical instrument is used.
Plasma treatment is an active response to the patient's / client's needs for beauty treatments, resulting in a more complete appearance, which, as a result, has no surgical approach and its consequences.
Treatments that can be done with Plasma: * Lifting of upper/lower eyelids,
* Lifting of mid face,
* Lifting of neck,
* Removal of all kinds of wrinkles,
* Removal of skin marks,
* Removal of warts,
* Sun spots and age pigments,
* Rejuvenation of scars … Plasma is a substance in the fourth aggregate state – plasma. The treated tissue "Sublimates" and thus avoids the spread of unwanted heat to the environment where these heat is not desired to be applied. On a small part of the skin, precisely targeted energy damages specific skin cells and thus stimulates cell growth and recovery of collagen and elastin.
Advantages Plasma Vs. surgery:
~ * Does not require anesthetics * No skin cutting
* No seams
* The process is not risky or minimal
* Minimal side effects and much shorter healing time
* Quick & easy procedure
* Most customers can return to work the same day
* No skin depletion
* Significantly lower cost "Plasma results are often incredible and breathtaking"